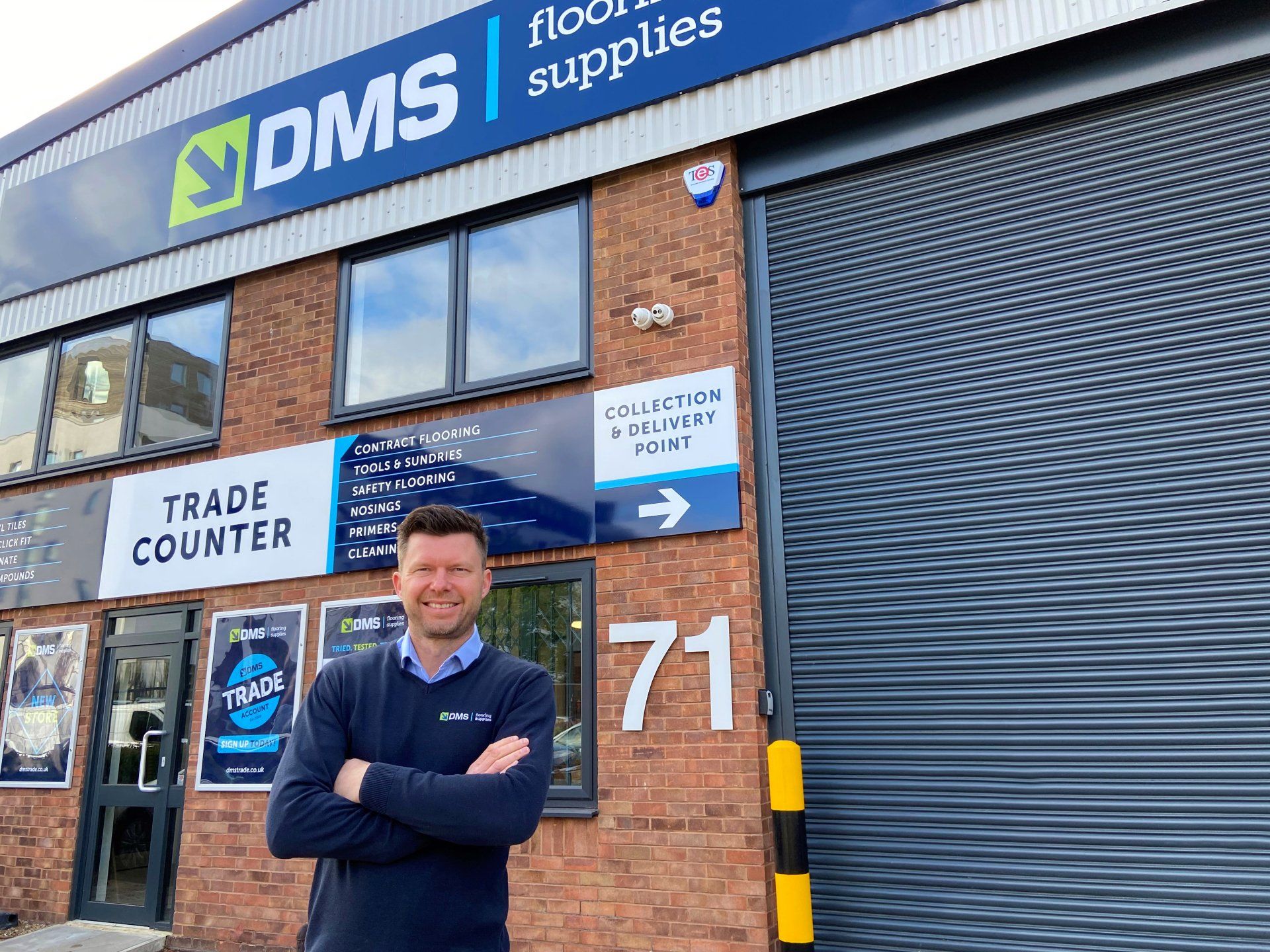 DMS Flooring Supplies has opening a fourth branch this week to add to its growing network with a new outlet in Colindale, NW London.
The Colindale branch on Capitol Industrial Park, NW9 0EW, opened its doors on Tuesday May 4 to welcome trades people from North London and the home counties.
Managing Director David Gowling of Northampton-based DMS said: "Customers are at the heart of everything we do. Every service and improvement we make is focussed on benefitting our biggest asset - happy customers. We want to ensure that carpet fitters, floor layers, general builders and maintenance companies in North London and the home counties can get hold of quality flooring and accessories, quickly and efficiently.
"We intend to bring our excellent reputation, friendly service and professionalism to North London and look forward to meeting and working with the flooring trade locally," he said.
A large and fully stocked warehouse along with state-of-the-art IT systems means that the knowledgeable team can have stock ready for collection, delivered to site or your door on time for you to get the job done. Whether you're after a supply only purchase or are trade and business related, get involved with DMS and experience their exciting range of products and services for yourself.
Opening hours are 07:30-17:30 Monday to Friday and 08:00-12:00 Saturday.
While DMS Colindale is already open for business, a Grand Opening Day with launch discounts and a chance to meet the team is planned for early June.
T 0208 036 9945
colindale@dmsflooringsupplies.co.uk